yoga 2015: cat alip-douglas 1-3 Mar
Jivamukti Yoga Exploration Workshops With Cat Alip-Douglas 1-3 March 2015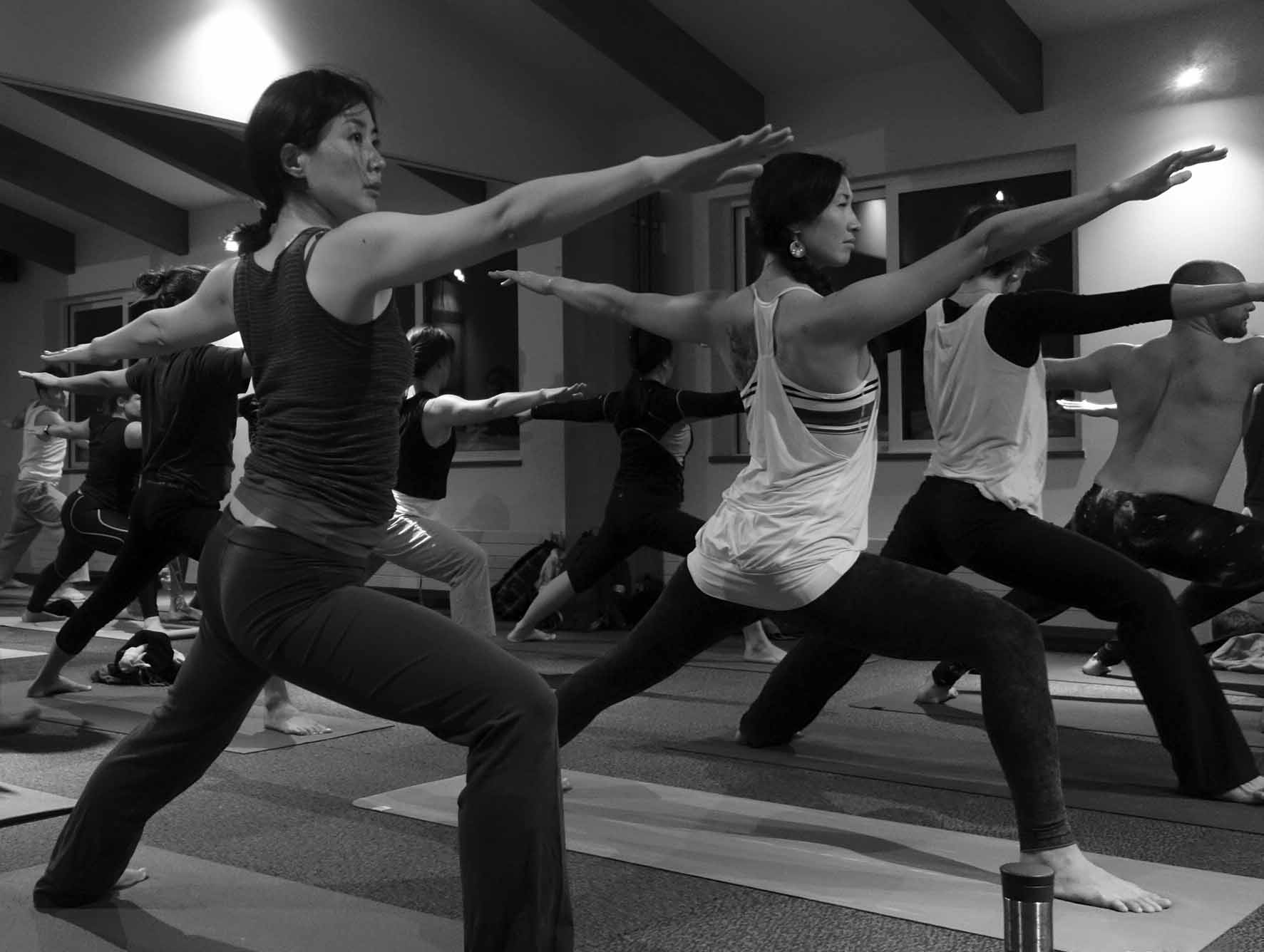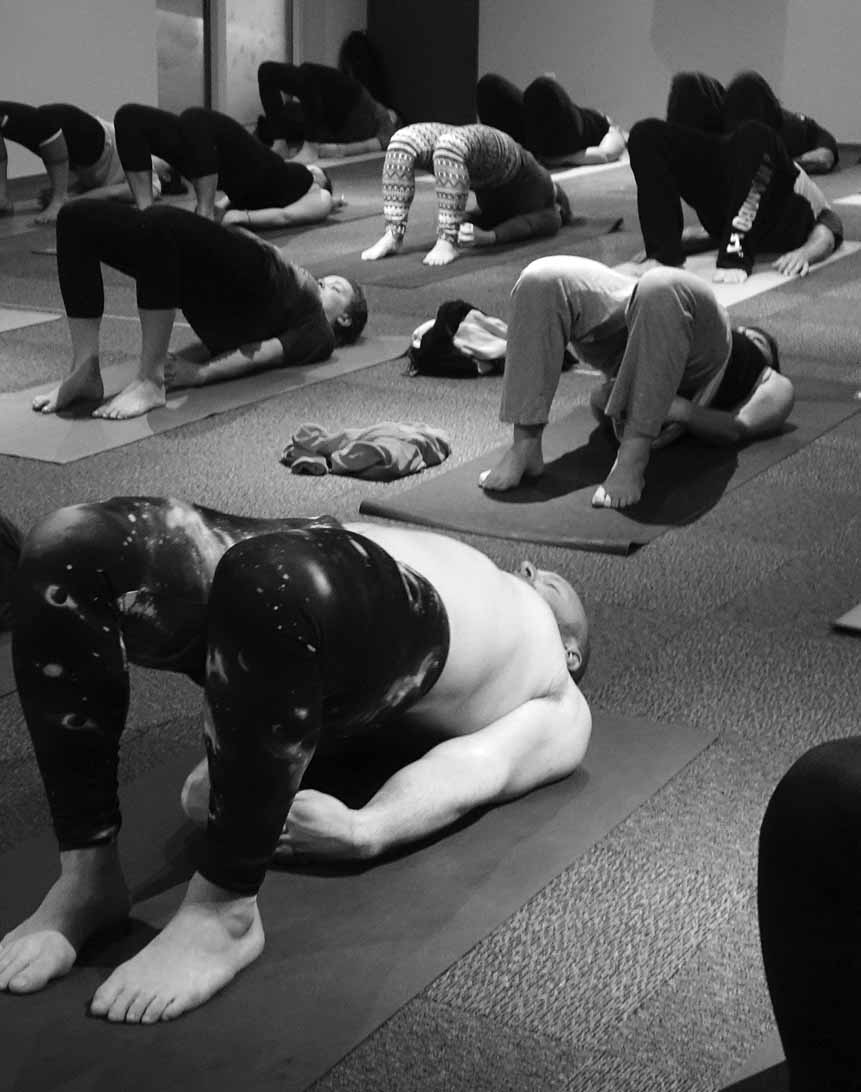 Cat Alip-Doulgas
Dates: (3 days) 1 March (Sunday), 2 March (Monday) and 3 March (Tuesday) 2015
Time: Workshops (150 mins): 4.00 – 6.30pm, Yoga Sessions (75mins): 7.30 – 8.45pm
Venue: The Orchards, Niseko (Aza Kabayama 48-52, Kutchan-cho, Abuta gun, Hokkaido 044-0078, Japan) Scheduled transportation provided.
Jivamukti Yoga Exploration Workshops and Afternoon Yoga Sessions with cat alip-douglas
The Jivamukti Yoga Exploration workshops and session classes will be focused on the exploration of Jivamukti Yoga – one of the yoga traditions that offers both physical and intellectually stimulating yoga practice. Participants will be able to experience Vinyasa (flowing asana sequences), hands-on adjustments, Pranayama (breathing exercises), meditation, Sanskrit chanting, Yogic philosophical teachings and deep relaxation in an inspiring and rejuvenating environment.
Workshop Schedule - Structure of workshops (asanas)
(150 mins) 4.00pm - 6.30pm (Option to attend any or all of the workshops)
Sunday, 1 March - standing/balancing [limited spaces remaining]
Monday, 2 March - forward bending [limited spaces remaining]
Tuesday, 3 March - back bending & inversions [limited spaces remaining]
Workshop and Yoga Session Prices
Each 150-minute workshop: ¥6,000 /workshop
Any 2 workshops ¥11,000
All 3 workshops ¥15,000
Special 75-minute evening sessions: ¥2,000/session
Sunday, 1 March - Yoga session 7.30 – 8.45pm (75mins) [limited spaces remaining]
Tuesday, 3 March - Yoga session 7.30 – 8.45pm (75mins) [limited spaces remaining]
Level: Open to all levels, including adventurous beginners
Private sessions
cat is available for a very limited number of private sessions. You can choose to practice in the comfort of your own accommodation or at The Orchards Niseko. Price on application due to specific session requirements.
Please email marika@sanctuaryniseko.com with any queries.
cat alip-douglas
From the fashion floors of Condé Nast in New York to the wooden floors of Jivamukti Yoga in London, cat has officially traded in her Manolo Blahniks for a more 'grounded' approach to life...in bare feet. cat hails from New York City and has been calling London home since early 2004. She is privileged and blessed to have been involved with Jivamukti Yoga London since its inception in 2005 and continues to serve currently as an Advanced Certified Teacher, mentor for the 800-hour certification/apprenticeship program, and Co-Director alongside her husband Phil Douglas at the studio.
For more information on Jivamukti Yoga London and the sangha that keeps it together, please visit: www.jivamuktiyoga.co.uk. To find out about cat's teaching schedule within and outside of London: www.iamthatnotcat.com and www.facebook.com/catalipdouglas
***
Spaces are limited, book early to avoid disappointment!
Please note we have limited numbers to ensure appropriate space for attendees to enjoy the experience.
Booking only confirmed after full payment is made following reservation query. Unless the ticket can be sold on, payment is non refundable. Please understand this is because Cat is travelling over specifically for the event. Payment to be made via Cash or Paypal. Please see our Workshop FAQ.
Tickets also available to buy directly at Explore Niseko in the center of Hirafu Village (Next to Seicomart at the intersection). Subject to availability only.
*Registration is closed